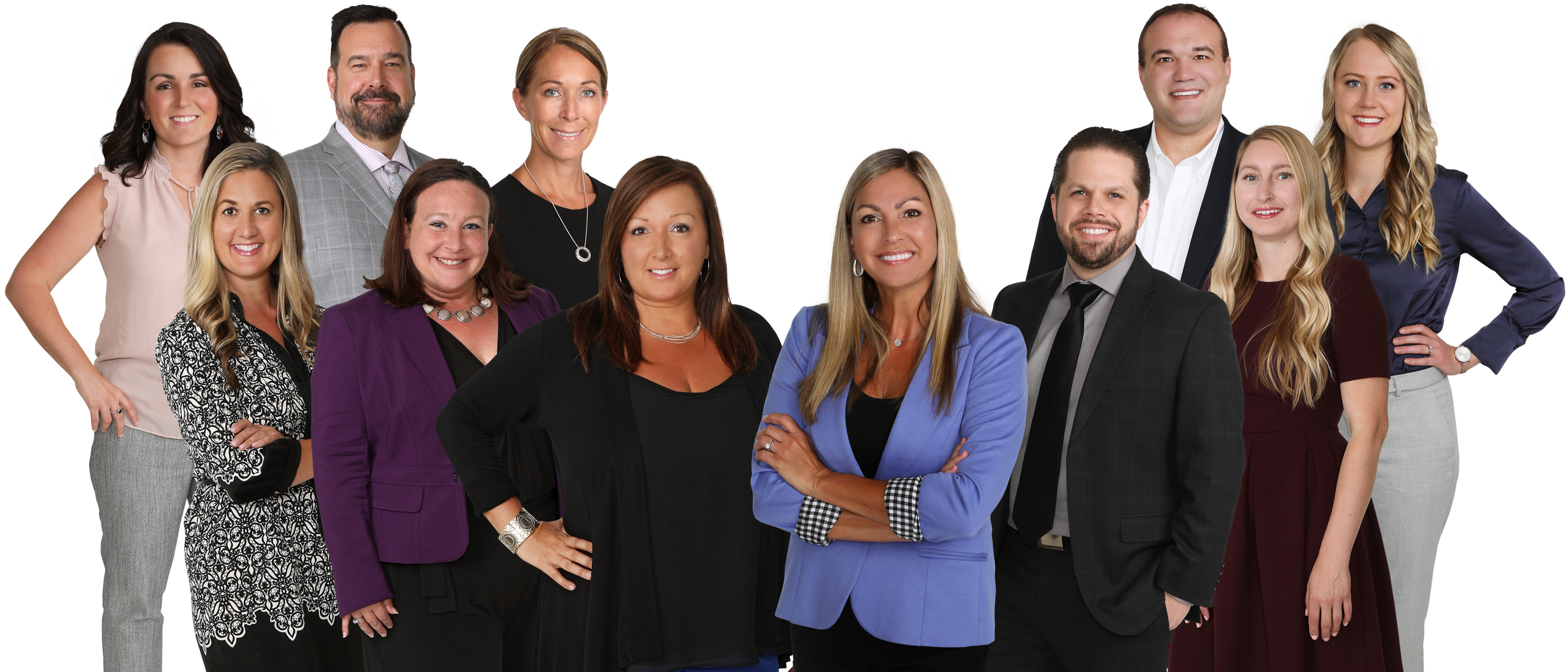 Proven Results
For over a decade, the Jennifer Hollister Group has consistently been in the Top 1% of REALTORS® in the entire Central Pennsylvania region. Over the last five years, they have been featured as a TOP TEAM IN AMERICA, Real Trends. In 2021, they received the honor of Harrisburg Magazine's, Simply the Best Real Estate Team. JHG has over 100 years of combined real estate experience resulting in over $486 million in sales. The biggest impact, helping almost 2,000 people to buy a home or sell a home in Central PA.
2021 Simply the Best Real Estate Team,
Harrisburg Magazine's
Top Team in America,
Real Trends
Creating an Astounding Client Experience
Like most successful businesses, each team member on JHG has a highly specialized role. This ensures that you receive world class communication, total accessibility, uniform service and, ultimately a five-star client experience.
Visionary & Integrator
Jennifer Hollister, is the team visionary. Her main focus is to ensure the team delivers astounding results by positively impacting clients. Hiring team members who crave accountability and love performing to the highest standards is how she meets that big vision.
Jennifer Kuntz (JK), is the team integrator. She focuses on the balance of monster sales growth with the level of services offered. JK has a passion for training the sales team utilizing our consultative approach. She believes that asking questions, listening and then offering guidance is the best way to meet the individuals needs of every client.
Sales & Operations
Our sales team is separated into Seller Specialists and Buyer Specialists. We know when you do one thing, with one focus, you are going to become an expert. And, isn't that what you want? An expert that 100% represents you exclusively. The sales team has such a tremendous level of expertise in home valuations, market inventory and negotiations that they will amaze and impress you. When you're able to focus all of your efforts on one aspect, you become expert level.
Administratively, this team delivers a phenomenal level of support. The Director of Sales and Operations ensures that all of the agents are supported and that the people we recruit fit team culture. Our Listing Assistant is dedicated to providing administrative and marketing support to our seller clients and Listing Specialists. As shown in Bright Multi-List, our listed homes sell faster and for more money than the market average. Our proven marketing plan and strategic analysis of each property is the key to making our listings stand out in the market.
They take great pride in having a full-time Closing Department. The Closing and Technology Manager and Transaction Coordinator guide our clients from the time they go under contract to closing. Utilizing cutting edge technology, excellent communications and predictive intuition, they ensure a smooth and successful closing.
Our Story
The Jennifer Hollister Group is a woman-owned and operated business. "The Jennifers," Hollister and Kuntz, met in the early 2000's when JK was looking for a home with her family. She joined Jennifer Hollister in 2008, right when the housing market crashed. They learned that no matter what the circumstances are, people will always need compassionate help either buying a home or selling a home. They formed the Jennifer Hollister Group in 2014. Their greatest accomplishment to date, having a culture where teamwork, compassion and gratitude are the main ingredients. Both owners have a Bachelor's degree in marketing. They learned how to build the business through years of training with some of the most respected coaches in real estate.