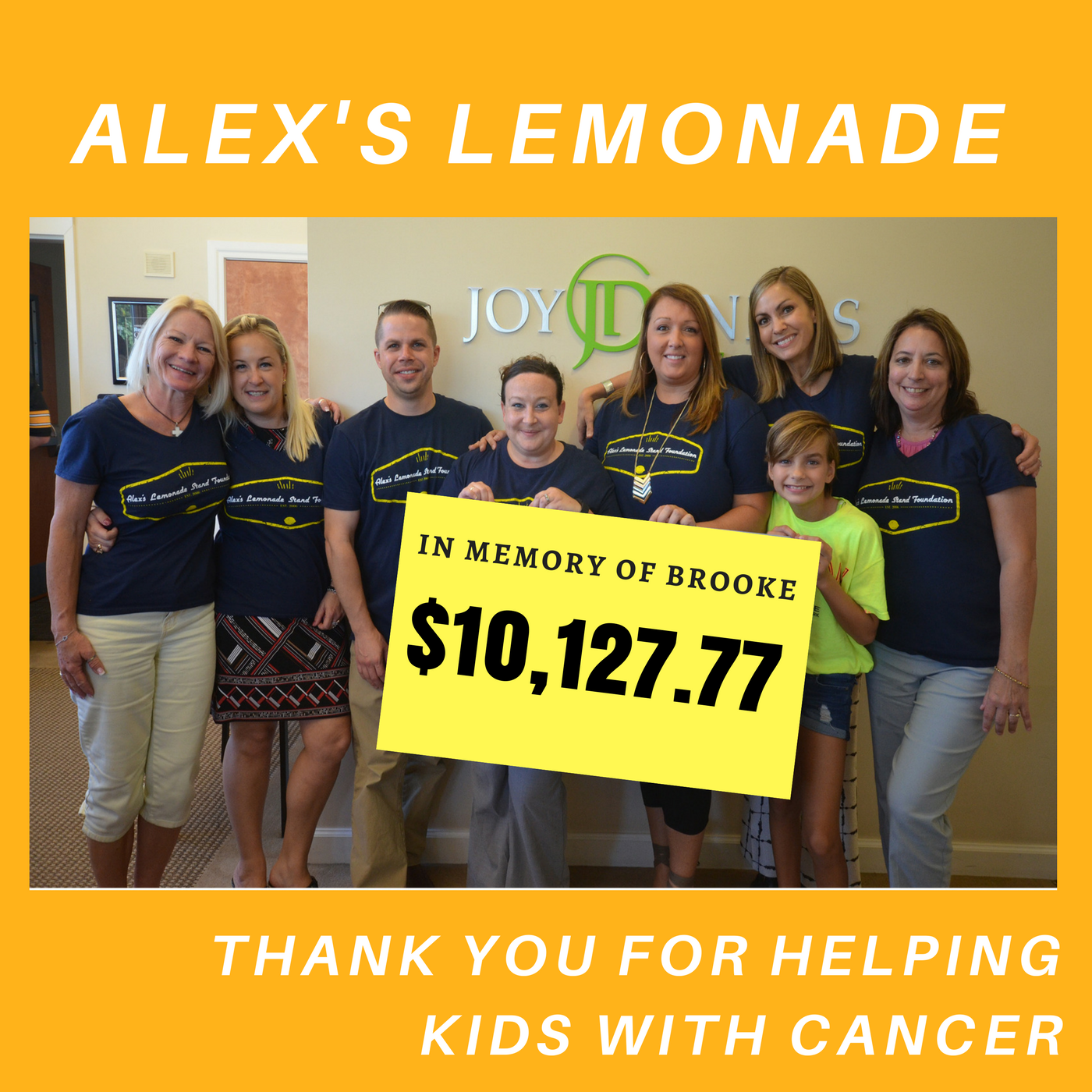 Alex's Lemonade Stand Foundation was started by a little girl with a big vision. Alex wanted to raise money for kids with cancer by selling lemonade. This month, Laine Hollister attempted a goal of $8,000 with her lemonade stand in Winding Hills. Along with a bunch of friends from the neighborhood, Laine crushed that goal and raised $10,127.77. Laine said, "I think of the children in the hospital that can't go outside and play. I want them to be able to play."
Thanks to Laine's efforts, this goal will fund an entire month of pediatric cancer research, and then some.
Facts provided by ALSF:
Childhood cancer research is vastly and consistently underfunded.
Childhood cancer is the leading cause of death by disease in children under the age of 15 in the U.S.
One in 285 children in the U.S. will be diagnosed with cancer by the time they are 20 years old.
A special thank you to all the people who contributed to making this event so successful. We are so grateful for the supporters who showed up at the event and those who so generously donated online. Your gifts mean the world to those suffering with cancer and their families. They know that people who love are there for them. To all who love, love is all the world.